Tropical Ginger Lime
Introducing our newest flavor, Tropical Ginger Lime Moscato—a delicious blend of Moscato wine and real Sicilian limes and ginger from Vietnam. Tropical Ginger Lime Moscato is a delicous and versatile wine. Elevate classic cocktails or enjoy on its own. Produced by innovative winemaker Luca Bosio. Only 5.5% alcohol. No artificial ingredients or added sugar.
Shipping Notice: We ship to Alaska, California, Florida, Nebraska, New Hampshire, North Dakota, Oregon, Virginia, District of Columbia, Wyoming.
*Discounts and $1 shipping do not apply to the state of Alaska.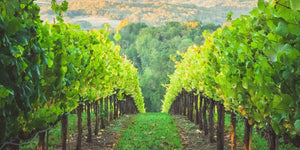 A Tasty Way to Help the Environment
Support sustainable agriculture and enjoy wine from these producers.
Champagne Palmer
The wines of Champagne Palmer reflect the intricate work of a master craftsman and a symbol of the house style: balance and elegance. Elevate what's poured in your glass.
crafted with passion, inspired by nature
Leaping Horse
Born from a love of horses and the land, Leaping Horse is aptly named. The Kautz family, owners of Leaping Horse Vineyards, have a history of riding horses and enjoying relationships with their equine friends. The Kautz family have been promoting and working with sustainable viticulture for over 35 years. The wines have the perfect balance of sweet and dry. The mouthfeel is incredible, making each sip a delight.